Since 1989, Laurel House has been helping people with mental illness to enroll and succeed in college or vocational training through our Supported Education program. The Supported Education program at Laurel House is based on the belief that education, like employment, is an important and gratifying goal in and of itself, as well as a stepping stone to recovery and improved career options. Many students have had the experience of illness interrupting or disrupting their educational path, and need help to get back on track with their goals.
The Supported Education program staff work in close collaboration with faculty, counselors and admissions staff and disability services of local educational institutions, to facilitate student engagement and success in post-secondary education and vocational certification.
Services of the Supported Education program are mobile and include:
Tutoring

Informational tours on college campuses

Peer support groups

On-campus support, including on-campus office at Norwalk Community College

Coaching and information about disability accommodations and disclosure of disability

Guidance in working with faculty

Building skills such as time management and studying

Assistance applying for financial aid and scholarships

Ongoing support throughout the semester from staff and peers

Goal and career planning

Monthly community dinners for education program participants
Laurel House helps program participants meet their educational goals at the following colleges and universities and at other campuses as students choose additional post-secondary programs. We follow the student.
American College of Healthcare Sciences

Brigham Young University

DeVry College of New York, Keller Institute of Management

Central Connecticut State University

Charter Oak State College

Columbia University

Fairfield University

Gateway Community College

Housatonic Community College

Norwalk Community College

New York University

Sacred Heart University

Stony Brook University

University of Bridgeport

UCONN Stamford

Westchester Community College

Program participants are pursuing the following areas of study:
Accounting

Automotive Technology

Business

Chemistry

Culinary Arts

General Studies

Graphic Design

Hospitality & Hotel Management

Human Services

Information Technology

Interior Design

Marketing

Nursing

Nutrition and Wellness

Patient Care Technician

Physical Therapy

Psychology

Small Business Management

Veterinary Technology

Web Design
William R. Battey Educational Scholarship Fund
The William R. Battery Scholarship Fund was established in 2006 to support continuing post-secondary education. Named in honor of a founding Board Director, the goal of the William R. Battey Scholarship Fund is to help pay the tuition and related educational costs of Supported Education program participants who wish to pursue post-secondary educational goals.

Recommendations for the tuition assistance are made by the Support Education Counselors and Manager on behalf of the student participating in the Laurel House Supported Education program.
Tele-Education Success Story
"I have been working with Laurel house for the last two years. Through the staff's endless support, from academic advising to counseling, I have been able to make a successful transition from Norwalk Community College to Columbia University. I have been fortunate enough to have Laurel House's support as I pursue my Bachelor's Degree."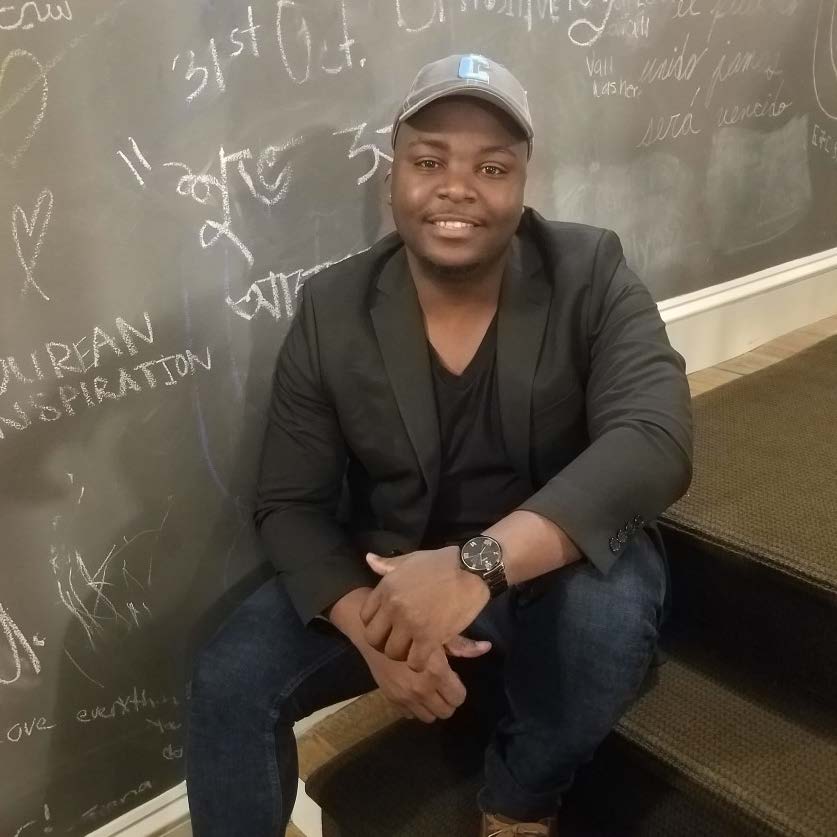 In October 2016, KA, a 22-year old young-adult male, was referred to Laurel House's Supported Education program by his therapist. KA, who identifies as LGBTQ, came to the United States from Jamaica seeking asylum for personal safety. After working with one of Laurel House's Supported Education counselors, KA graduated from Norwalk Community College in the spring of 2018 with high grades. His counselor helped KA gain acceptance to Columbia University in New York City this past fall.
After KA was accepted to Columbia University, he had to apply for financial aid. KA worked with his TEdS Counselor to help him tell his story, including both the struggles and successes, to the financial aid officers at Columbia. KA was then able to obtain a full financial aid scholarship – contingent on merit and grades. KA has kept an A- average at Columbia.
KA is currently living on-campus at Columbia sponsored housing in New York City. KA's Counselor works with KA weekly, through Skype check-ins, helping him identify and connect with LGBTQ social supports, clubs and other activities in the city. Since KA has been able to utilize all of the skills he has gained from enrolling in TEdS, his Counselor is now working on a transition plan for him for the Spring Semester. He also works on-campus with students who are new to the country to help them acclimate, find employment and engage in the New York City community.