Supported Employment is an evidence-based program that uses the Individual Placement and Support (IPS) model (created by Dartmouth Psychiatric Research Center) to help individuals with serious mental illness obtain and keep competitive jobs (not set aside for individuals with disabilities). The participants enrolled in Laurel House's Supported Employment program want to work. Last year (ending June 30, 2019), the Laurel House Employment program helped over 100 participants achieve their employment goals by assisting them in their job search, placement and job retention in Connecticut.
The Employment Program mission is to help program participants obtain competitive employment in fields of their choice and strengths and provide support for them to stay successfully employed. To do this, Laurel House works collaboratively with employers to match the skills and abilities of qualified candidates to the employer's hiring needs. Counselors help employers in assessing skills to hire qualified talent in a wide array of occupations including administrative, data entry, hospitality, customer service, financial, food service, information technology, retail sales, distribution, education and counseling.
At Laurel House, the Supported Employment program is more than just helping someone find a job. We believe that the program model is just the means to achieving a higher goal: the self-sufficiency and sense of satisfaction that come from meaningful employment. Some individuals want to test the waters with a temporary entry-level work experience or begin in a volunteer capacity, while others are interested in resuming a previous career that was interrupted by mental illness, which is why we offer a comprehensive array of employment programs that adapt to each participant's personal goals.

Mobile Employment Services (MES)
Mobile Employment Services (MES), a new Laurel House program offered due to a two-year grant awarded by the Department of Mental Health and Addiction Services (DMHAS), provides onsite employment services to individuals in recovery from substance use disorders, particularly opioids, living in DMHAS funded recovery homes, halfway houses, and supported recovery housing. The goal of MES is to help individuals 18 and older with substance use disorders, or co-occurring mental health and substance use disorders, quickly find employment and re-integrate into the community.

How do Employers Benefit from Supported Employment?
Recruit and retain dependable, skilled employees

Build a diverse and dynamic workplace

Receive ongoing support from trained Laurel House Employment Specialists

Gain access to a reliable pool of motivated, qualified job candidates

Help members of the community achieve greater independence and self-sufficiency.

All services and supports are free of charge, for those who income qualify

No fee to employers

No contractual obligations
Keri Walker, Laurel House Supported Employment Specialist
"There is definitely a stigma that goes along with PTSD, just like there is a stigma with mental illness. What people don't understand is that there are all different forms of PTSD, not just what the news or the movies portray it as….I know a lot of strong-minded, very successful people who live with PTSD. I think it is important for people to realize that."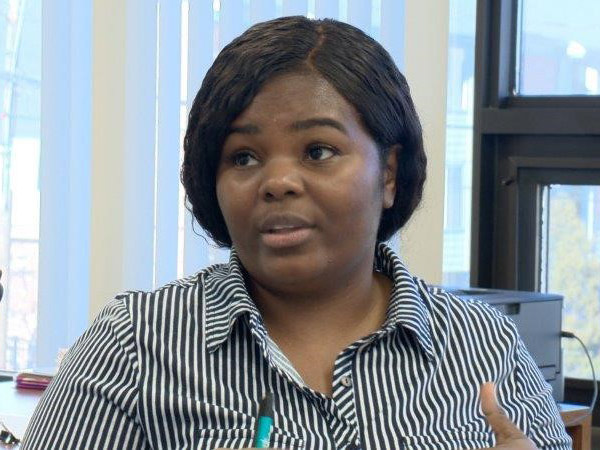 When Laurel House's Supported Employment Specialist, Keri Walker, first decided to sign up for the National Guard, she did not anticipate serving in the United States Military for the next 10 years.
Keri enrolled in the National Guard in 1999, while she was attending community college for Accounting. Two years later, Keri decided to enlist for active duty, and in August of 2001, just one month before the 9/11 bombings, she was sent to her first duty station at Fort Bliss, located in El Paso Texas. A few months later she was deployed to Iraq. In 2004, her unit deployed to New Orleans to assist with Hurricane Katrina emergency response, and in 2009, Keri was deployed to Afghanistan, where she stayed for 18 months.
Keri said that although she spent a decade of her life serving in the Military, her last deployment to Afghanistan was the most difficult for her. "When I was deployed to Afghanistan, I had to leave my baby. My daughter was only 4 months old when I left, when I got back she was 2 years old. I remember when I first came back, I ran up to go hug her. I was just so excited to see her, and she shied away from me like she didn't even know me. That really hurt."
After Keri came back from Afghanistan, she was diagnosed with Post Traumatic Stress Disorder (PTSD), but said it took her a while to accept that. "When I was first diagnosed with PTSD I did not think I had it because it wasn't what I thought PTSD looked like. I did not have any war related PTSD symptoms, but I was angry with everyone about everything. I had anger and regret from missing out on the time I could have spent with my daughter when I was deployed. That's what my form of PTSD looked like."
Keri said that she would like to help stop the stigma that goes along with PTSD. "There is definitely a stigma that goes along with PTSD, just like there is a stigma with mental illness. What people don't understand is that there are all different forms of PTSD, not just what the news or the movies portray it as. Just because you are diagnosed with PTSD doesn't mean that you have to act or look a certain way. I know a lot of strong-minded, very successful people who live with PTSD. I think it is important for people to realize that."