Laurel House, Inc. to Recognize Nancy C. Herling as Darien Town Champion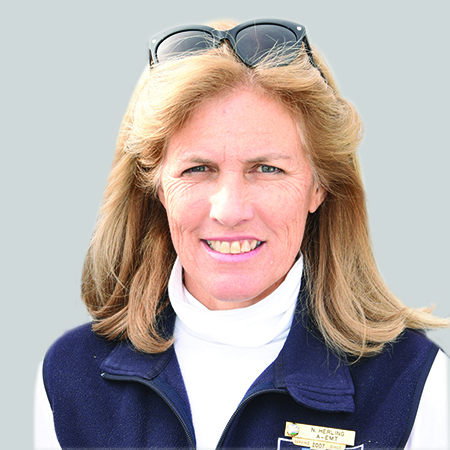 Stamford, CT – Laurel House, Inc. will recognize Nancy C. Herling as the Darien Town Champion at its annual fundraiser, An Evening with Laurel House, on Saturday, April 27th at the Delmar, Greenwich Harbor.
Nancy C. Herling is being recognized for her leadership roles in the Darien Community. Nancy was Director, Post 53, former President, At Home Darien and A Better Chance, former Director, Senior Center and former member, Darien Human Services Commission. She has also led several school PTOs in Darien.
The other Town Champions being recognized are: Adrianne C. Singer, former President & CEO YWCA Greenwich, Greenwich Town Champion; Paul Reinhardt, Founder, New Canaan Parent Support Group, New Canaan Town Champion; and Rey Giallongo, Chairman and CEO, First County Bank and Cheryl Palmer, Independent Director, B&G Foods, Inc., Stamford Town Champions. Laurel House will also be honoring Andrew J. Gerber, MD, PhD, President and Medical Director of Silver Hill Hospital as its 2019 Champion for Recovery.
Julie Barrett Andersen of Wilton and Sheilah Smith of Greenwich are the 2019 Event Co-Chairs. Comedian Jane Condon will be the Emcee for the evening.
An Evening with Laurel House includes live and silent auctions, dinner and dancing, and is Laurel House's largest fundraiser. Proceeds from the event support Laurel House's programs and services that help individuals and families achieve and sustain mental health to lead fulfilling lives in the community. For more information, please go to, http://bit.ly/laurel-house-event or contact Monica Bourgie at (203) 324-7734 or This email address is being protected from spambots. You need JavaScript enabled to view it..
About Resources to Recover and Laurel House, Inc.
The core purpose of the Resources to Recover family of services is: early intervention, social inclusion and recovery. Its services and programs include: Laurel House; www.rtor.org; Thinking Well (Cognitive Remediation); and Treasure Hunters Thrift Store. Laurel House's evidence-based programs include: Supported Education, Supported Employment, Skill Building Workshops and Supportive Housing. Laurel House, Inc., a 501(c)(3) nonprofit organization, provides resources and opportunities that help individuals and families achieve and sustain mental health to lead fulfilling lives in the community. It has been in operation since 1984 and serves 8 towns in lower Fairfield County from Greenwich to Westport. For more information visit www.laurelhouse.net and www.rtor.org.