Published on Friday, 30 June 2017 Stamford's North Hamlet Hub 
Stamford – On Wednesday, June 28th, Laurel House recognized Diane Cohen Schneider, a Stamford resident, for her volunteerism at a dinner in her honor at Columbus Park Trattoria.  Each year Laurel House publicly honors one volunteer with its "Power of One" award for his/her outstanding dedication to improving the lives of Laurel House program participants. Diane began volunteering in the Resource Center café two years ago, cooking delicious meals for Laurel House program participants every Tuesday.
"I'm not a professional chef but I have always loved to cook. In my family, cooking was always a celebration, it would bring us together." said Diane. "The wonderful thing about volunteering here at Laurel House is that I get to work directly with the participants. That is definitely the best part of the job."
A Laurel House program participant who works at the Resource Center café with Diane says that being around Diane is always fun. "Diane is always there to listen. She is always in a good mood, always cheerful and great to be around."
Ray Lopez, Laurel House Food Service Manager, says that he wishes he had more volunteers like Diane. "We need 3 more of her," said Ray. "She is incredible. She takes over the operation of the kitchen like it's her own, like she's been here forever. It's wonderful."
Diane said that she is also amazed at how adventurous Laurel House participants are with food and are willing to try any dish that she makes. "I once tried to make lasagna and it was more of a lasagna soup, but all the participants were so sweet and told me it was delicious. Everyone here is so nice and I know I am appreciated when I come and volunteer here. That means a lot to me."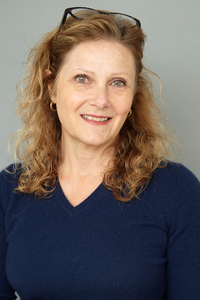 Diane Cohen Schneider, a Stamford resident, for her volunteerism at a dinner in her honor at Columbus Park Trattoria.
Past Power of One recipients are: Nancy Fahey, Betsy Varian, Chitra Ramcharandas, Cindi Richardson and Laura Ryan. For more information about Laurel House's volunteer opportunities, contact Kristin Morrell at kmorrell@laurelhouse.net or call 203-324-7734.
About Laurel House, Inc.
Laurel House, Inc. is a 501(c)(3) nonprofit organization located in Stamford, serving 8 towns in lower Fairfield County from Westport to Greenwich. Laurel House has been in operation since 1984 and provides resources and opportunities for people living with mental illness to lead fulfilling and productive lives in their local communities.