Stamford, CT – Laurel House, Inc. will recognize Adrianne C. Singer as the Greenwich Town Champion at its annual fundraiser, An Evening with Laurel House, on Saturday, April 27th at the Delmar, Greenwich Harbor.
Adrianne retired in 2016 as President & CEO of YWCA Greenwich after 13 years of distinguished, successful leadership. She also held the post of President of the National Association for YWCA Executives. Adrianne previously worked for Greenwich's First Selectman Richard Bergstresser as Director of Strategy & Communications. While there, she received YWCA's BRAVA Award and the Connecticut Public Service Award. Adrianne is a former IBM Director of Communications, where she led global sales and partners marketing and communications.
Adrianne volunteered for nearly 25 years at Greenwich Scholarship Association as Vice President and Director. She served on Skidmore College Board of Trustees, YWCA Greenwich Board of Directors, and the Town of Greenwich's Diversity Advisory and Greenwich Hospital Community Advisory Committees. Adrianne is currently a member of the Junior League of Greenwich and the UN Women's International Forum.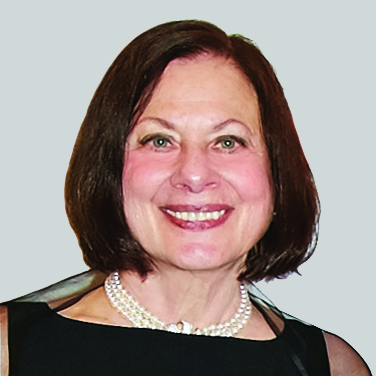 Adrianne Singer is being recognized for her 43 years of professional and volunteer work and service in the Greenwich community. 
 The other Town Champions being recognized are: Nancy C. Herling, former Director, Post 53, Darien Town Champion; Paul Reinhardt, Founder, New Canaan Parent Support Group, New Canaan Town Champion; and Rey Giallongo, Chairman and CEO, First County Bank and Cheryl Palmer, Independent Director, B&G Foods, Inc., Stamford Town Champions. Julie Barrett Andersen of Wilton and Sheilah Smith of Greenwich are the 2019 Event Co-Chairs. Comedian Jane Condon will be the Emcee for the evening.
 An Evening with Laurel House includes live and silent auctions, dinner and dancing, and is Laurel House's largest fundraiser. Proceeds from the event support Laurel House's programs and services that help individuals and families achieve and sustain mental health to lead fulfilling lives in the community. For more information, please go to, http://bit.ly/laurel-house-event or contact Monica Bourgie at (203) 324-7734 or mbourgie@laurelhouse.net.
 About Resources to Recover and Laurel House, Inc.
The core purpose of the Resources to Recover family of services is: early intervention, social inclusion and recovery. Its services and programs include: Laurel House; www.rtor.org; Thinking Well (Cognitive Remediation); and Treasure Hunters Thrift Store. Laurel House's evidence-based programs include: Supported Education, Supported Employment, Skill Building Workshops and Supportive Housing. Laurel House, Inc., a 501(c)(3) nonprofit organization, provides resources and opportunities that help individuals and families achieve and sustain mental health to lead fulfilling lives in the community. It has been in operation since 1984 and serves 8 towns in lower Fairfield County from Greenwich to Westport. For more information visit www.laurelhouse.net and www.rtor.org.